In order to construct a critical ensemble of methodologies extending the questions raised by the radical architectural movements in Italy in the 1970s and with a desire to link in with other European research, isdaT's design option has developed research related to the "Global Tools" school of non-architecture or non-design. It aims to bring these ideas and this radical, historic design movement into conversation within the context of contemporary practice by displacing the tools, methods, and action of the designer. Since 2010, the scientific orientation of the course has revolved around a number of research fields and territories, by convoking and confronting other disciplines, particularly those of the city's Institute.
The aim of the research programme is not so much to write a history of this group as to explore its concerns and methods, by considering the relevancy for today of past propositions from the field of design. The "Design and Poverty" programme (2016-2020) is part of ongoing work that has been conducted for several years by the design option team at isdaT. Here, the idea is to extend the thinking and practices stemming from attitudes such as the detachment of design from the economic imperatives of industry, the stimulation of individual creativity, or the implementation of a separation between producers and receivers. In particular, we explore the desire to implement "poor techniques", to use basic materials and a limited range of tools (sometimes recycled tools and materials) in the search for an unpredetermined relationship between design and manufacture that also avoids prescribing techniques purely based on their usage.
To apply these ambitions to the contemporary context, the programme explores three cycles:
Habitat and precarity (2015/2016);
Working for us (2016/2017);
Poverty and digital technique or Towards a certain poverty of technical means (2017/2018).
2015/2016: Habitat and precarity
project leader: Philippe Grégoire
As disciplines that make the concern for the space between us central to their analyses, architecture and design are inevitably affected by poverty in varying forms, which affects a considerable proportion of humanity. These disciplines are sometimes reclaimed in order to confront emergency situations, to temporarily improve the living conditions of people in transit or homeless people. To what extent does a situation of lack of means lead us to rethink our ways of inhabiting space (where "inhabiting" is not simply defined as being somewhere, or having a place of residence)? How can designers and architects take the focus off their positions as "guarantors" in order to develop other modes of construction and creation? How can low-cost spaces be built and furnished? How can refuse be transformed into a resource? These were some of the questions addressed to 4th and 5th year students.
calendar of the cycle
— 12 November 2015: guest speaker Sébastien Thiéry, political scientist and founder of the PEROU
— January 2016: Minimaousse 6
— 17 March 2016: Precarity and habitat workshops with Cyrille Hanappe and Antoine Aubinet (architects), Marie-Christine Jaillet (sociologist), Mireille Bruyère (economist), Laurent Tixador (artist), and Frédérique Mozer. The proceedings of the day were recorded and will be retranscribed.
2016/2017: Working for us
project leaders: Nathalie Bruyère and Laetitia Giorgino
Based on an examination of the difference between work and employment, the cycle "Working for us" focuses on labour practices developed on the fringes of the professional world and that, while they do not generate immediate profit, remain important sources of wealth and creativity nonetheless. Based on various situations of lack (considered as opportunities to devise other means of accommodation, heating, eating, resourcing, etc.), the idea is to observe the way in which architects and designers can design facilities that allow us to live on little, to reduce energy consumption, to produce or store and diffuse this energy, or else to devise and build objects that can be repaired, instead of contributing to the production of objects that also lead to harmful consumption practices.
calendar of the cycle
— October – December 2016: theoretical research, 1st part of the "Working for us" workshop
— From 3 to 6 January 2017: in-situ research in the city of Caylus, 2nd part of the "Working for us" workshop, labour hypotheses
— From 13 to 17 March 2017: in-situ research in the city of Caylus, 3rd part of the "Working for us" workshop, relations between so-called "hard" craft and the digital world.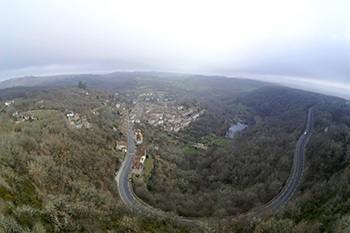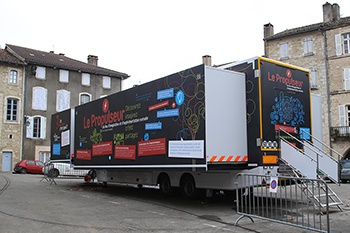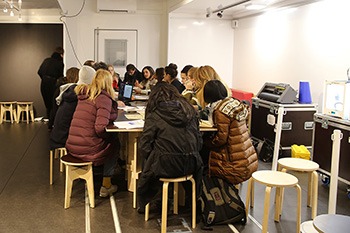 2017/2018: Poverty and digital technique or Towards a certain poverty of technical means
The members of Global Tools, evoking the properties of a whole host of industrially produced objects, already noted their "toughness", their propensity to "go virtually unseen by observers" and to "lie beyond a certain perceptual threshold". Although these remarks date from a period prior to digital and computer dissemination, they continue to concern our relationship to objects derived from these techniques, which are based on highly complex technological equipment and programmes that are very often inaccessible, maintaining a detrimental distance between producers and end users. Nonetheless, other dynamics exist in the digital world, opening up a new state of openness and creativity, characterised by all that is flexible, modifiable, and modular. Work on tools and methods is therefore undertaken in the field of design to implement these techniques and reveal, through studies on form, production principles that are usually kept hidden.