conditions of access to the competitive examination
Admission in first year is attained by way of a competitive examination open to those with a baccalauréat or equivalent diploma. The jury may allow submissions from students without a baccalaureat under exceptional circumstances. The latter must prove a confirmed personal practice and hand in a request for special dispensation addressed to the director of the institution, by first contacting the pedagogical administration. Entrance examination fees are 50 euros.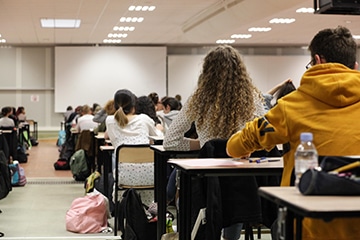 the competitive examination
The entrance examination contains several written tests: general culture, drawing test, language test and an oral presentation of a portfolio of personal work. The evaluation criteria notably include motivation, artistic ability, theoretical thought, and openness to the contemporary world.
school fees
The total fees for the 2021-2022 year come to 400 euros (250 euros with a scholarship). More information concerning scholarships, insurance and social security.